Promotions: Tyler Snyder and Alex Samuel
It's been an exciting few months for the Innovative team! We're thrilled to congratulate two of our earliest employees on their recent promotions to the highest ranks of Innovative's executive team.
In January, Tyler Snyder was promoted to chief information officer (CIO), and Alex Samuel was promoted to vice president of operations in February.
Tyler Snyder, CIO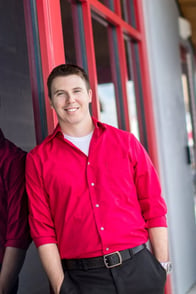 Tyler Snyder was one of Innovative's first employees, joining the team back in 2005 as a network technician.
Over the past 17 years, he rose through the ranks in the technical areas of the company. He's been a member of Innovative's leadership team since 2011, first as technical operations manager and most recently as vice president of operations.
In January, Snyder was promoted to CIO, taking over technology strategy for Innovative and its business clients.
As CIO, Snyder is responsible for Innovative's technical infrastructure, systems, and procedures. Additionally, he oversees the account management team charged with customer technology strategy.
His team of account executives and managers serve as business technology advisors and, in some cases, fill the role of a virtual CIO for Innovative clients. Tyler and his team focus on helping clients leverage technology to improve profitability, increase efficiency, mitigate risks and maintain information security.
Tyler has a bachelor's degree in information technology and Microsoft, Cisco, Avaya, and other technical certifications. He is also a 2016 graduate of Leadership Washington County.
Alex Samuel, VP of Operations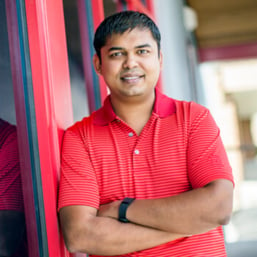 Alex Samuel joined the Innovative team as an intern in 2008.
Over the past 14 years, he's been involved in every function of the technical team. His previous roles with Innovative include technician, backup administrator, network operations center manager, help desk manager, and service manager.
He's been a member of the leadership team since 2016, first as service manager and most recently as director of service.
In February, Alex was promoted to vice president of operations, taking over leadership of Innovative's professional and managed services areas.
As vice president of operations, Alex leads a team of more than 25 service and technical leaders, project managers, technicians, and engineers.
His professional services team is responsible for project management, network engineering, and deployment. The managed services side of his team includes the help desk, field service, and network operations center.
Alex holds various technical certifications, including Cisco Certified Network Associate (CCNA) and Microsoft Certified Systems Engineer (MCSE). He is also a 2018 graduate of Leadership Washington County.
Big Things Ahead
These exciting promotions are just the first in some big things on the horizon for Innovative in 2022.
"It's an especially exciting privilege to promote two of Innovative's earliest employees to the highest ranks of our executive team," said Jason Rappaport, Innovative's President, and CEO.
If you see Tyler and Alex out and about, congratulate them on their new roles and well-deserved recognition.