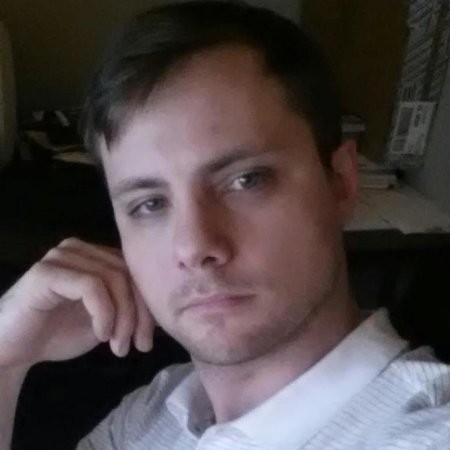 Purchasing Business Computers
Every small business owner has lived some version of this story. An employee who performs a critical business function experiences workstation failure. Sometimes its ransomware, sometimes a hard drive fails. No matter what the underlying reason, the result is the same and money is being lost every second.
Purchasing a Replacement Computer Seems Simple
Small business owners aren't the type to let something like this deter them. They solve a thousand problems like this every day. When the problem is, "we just need to buy a computer," many business owners are inclined to quickly acquire one from a local retailer or handy e-commerce site.
When you buy a new PC this way you feel confident in your purchase if it has the needed hard drive space and the salesperson confirms or online specs show that it meets your business needs. You get it back to the office and submit a request to the IT department or service provider to set it up as soon as possible. Crisis averted, on to the next fire the day brings.
It's true this computer has the requisite hard drive space and power to do any job your employee requires. It's a brand-new computer. It has a warranty with the manufacturer. However, there are differences between business and consumer-grade computers not apparent in the specifications.
Not so Simple Considerations for Computers in the Business Environment
When purchasing a computer for business there are several other considerations that can drastically impact the amount of time needed to set up your new computer. Some of these variables can even prevent a new PC from being effectively usable on any given business network.
Compatibility with your Network Infrastructure
The average PC salesperson in your local retailer just isn't familiar with internal domain configurations, VPN client configuration changes, Microsoft Windows Update day-one failures, roaming profile failures in specific Microsoft operating system builds, operating system version incompatibility with other network component or business-critical software and applications, and out-of-box hard disk encryption.
Computers Built for Business Longevity vs. Consumer Consumption
Computers available through the average retailer or e-commerce site are built for the average individual consumer who has drastically different computing needs than a business. As technology evolves, the divide between the individual computer user and business user is becoming even greater.
In the case of business technology, specialized line-of-business applications are advancing which, even in the cases of cloud applications, require greater computing power and customization.
Individual consumers, on the other hand, rely more and more on mobile applications accessed through increasingly more interchangeable and "disposable" devices.
For example, some PC builds solder the hard drive to the motherboard to create a smaller and lighter device more appealing to the consumer. However, this renders a PC useless in the event of hard disk failure, leaving you with a $1,250 paperweight if the failure occurs outside of the manufacturer's one-year warranty.
Computer Warranty
Most computers come with a one-year manufacturer warranty, which protects you from manufacturer defects. However, this type of warranty typically requires you to return the device to the retailer for repair or replacement. This creates some added costs and concerns to the business not faced by the average individual consumer.
Data destruction - Depending on compliance regulations in your industry, you may need to document the destruction of any data on the device before returning it to the manufacturer, which is an added cost to your business.
Personnel with access to data - Many compliance regulations require you have a security agreement in place with any vendor who accesses your network or devices. Even in cases when industry security regulations do not apply, any of the retailer's employees have access to sensitive business or customer information on your device when you leave it with the retailer for replacement or repair.
Cost of return - Your business incurs the costs associated with the time it takes to physically return the device to a local retailer, or shipping costs associated with sending the device back to an online retailer.
Cost of device setup - When you purchase a new computer, you invest in the time for an employee or IT vendor to install company-specific software, add the device to your company network, and adjust user settings. A consumer-grade warranty replaces the device, but it does not cover those added costs associated with re-installing the replacement device on your network.
Many business grade computers purchased through a licensed business-to-business distributor come with a three-year, business-grade warranty. Business warranties often include options to cover business expenses associated with repairing or replacing devices on a business network. In many cases the warranty allows a tech to come on-site to your business to repair or evaluate the problem. Additionally, reputable business-to-business vendors are well-versed in security compliance regulations and are prepared to enter into security compliance agreements with business customers.
Business Computers Cost More than Just the Purchase Price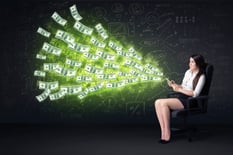 When it comes to information technology and business. The devil is most certainly in the details. The "$1,250 paperweight" is a worst-case scenario, but the other unforeseen pitfalls I mentioned earlier can also cost a small business unnecessary amounts of time and money.
If you've ever requested a quote from your IT service provider or a PO from your IT Department and then compared the pricing to what appears to be the exact same PC online, you've probably noticed that the PC your viewing online costs less.
In 99.99% of apples to apples comparisons you'd be right to go with the less expensive option. However, it's the questions that you may not know to ask that are often not identified in the machine's technical specifications. This makes a true apples to apples comparison of computers difficult without the assistance of an IT professional who has specific experience consulting on business technology.
In many cases, the unknown unknowns end up delaying deployment due to the time involved with configuring a consumer-grade PC for business use. This ends up costing so much in employee time or outsourced billable hours that any savings from buying the PC online or at your local big box store are lost. Combine that cost with the opportunity costs of lost productivity and revenue from the extended period of time your business-critical employee was idle.
Enlist the Help of a Trusted Business IT Resource
The money you invest in equipment quoted by an IT professional with specific knowledge and experience in business-grade technology is an investment in efficiency and relative peace of mind.
While no one gets it right 100% of the time, true business IT professionals are in your corner even if they make a poor choice or a device comes in a failed state from the manufacturer. They spend the time and effort to close the gap and make it right, fast. Often, their relationships with manufacturers give them access to resources that can bypass the drudgery of fighting with a generic customer service representative.
Whether you use an outsourced vendor or internal employees for IT support and advice, this is just one of the many reasons it is important to have a trusted relationship with your IT team. IT professionals who specialize in business technology use their technical expertise and understanding of your unique business goals and processes to identify the best device for your needs within your budget.
About Joshua Thomas
As Service Coordinator at Innovative, Josh assists customers in getting the service and support they need when they need it. His experience in both IT and customer service fields allows him to troubleshoot and triage IT problems and communicate expectations and recommendations to business customers. With 22 years' customer service experience, 9 years' IT support experience, and 5 years' IT management experience, Josh's skills range from helpdesk support and customer service to networking and system administration.