Promotion Announcement: Calen Vesper, Senior Accountant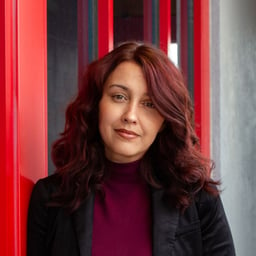 We are thrilled to congratulate Calen Vesper on her recent promotion to Senior Accountant! 🎉

Calen joined the team as an administrative assistant back in 2016. And we quickly learned what a rockstar team member she is. While excelling in her administrative duties, Calen began taking on more bookkeeping and general accounting functions until she earned the role of staff accountant in 2019.

Calen reports to Rose Fetters, Director of Finance, who is thrilled to have another Innovator who loves numbers and spreadsheets as much as she does! Rose has been constantly impressed with the way Calen rises to every challenge.

Calen is responsible for Innovative's general ledger. She spends her days reviewing reconciliations, managing the close process, and analyzing financial statements. She also plays a key role in the overall budgeting and forecasting process while managing the general office administration.

As if that wasn't enough to keep her busy, Calen is currently working on finishing her associate degree in accounting at Hagerstown Community College.

"Innovative is committed to creating pathways for our team to grow along with the company. Calen's promotion is another example of how we're successfully building out our leadership team from within," Rose said.

If you've been paying attention, you'll know this is one of many recent Innovative promotions as we've been actively growing our team, ramping up for future expansion. We created more than ten new positions and expanded our leadership team through internal promotions over the past year.
In January, we announced Tyler and Alex's promotions to CIO and VP of Operations. And last Summer, we promoted five employees to newly created management roles.
It's safe to say that growth is a theme at Innovative these days, and we're very excited for the future!