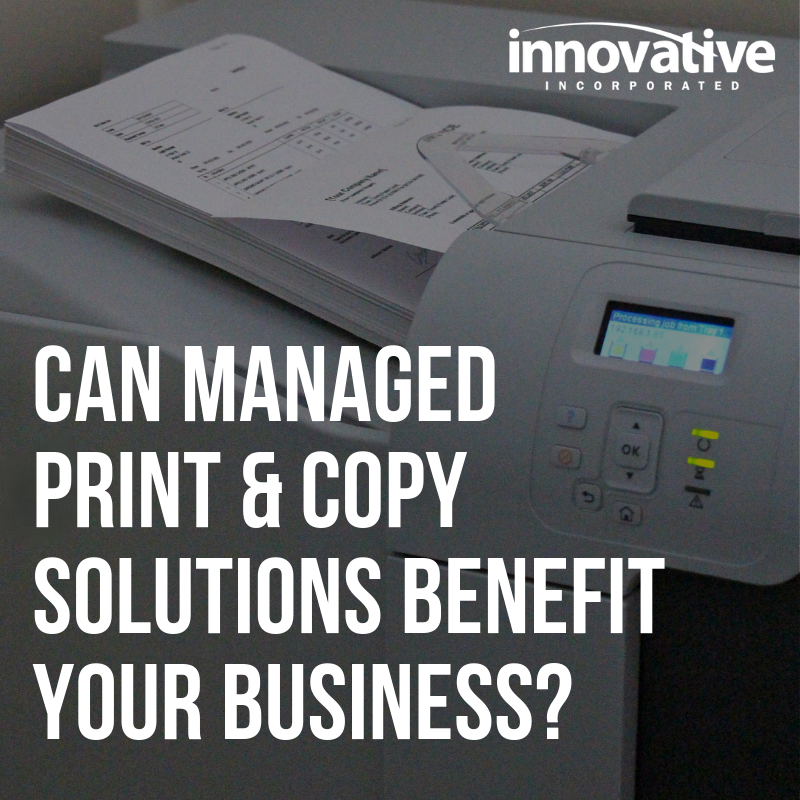 Do you know how much your business spends on print and copy expenses?
If the answer is no, you are not alone. According to a Gartner Group study, 90% of businesses lack an understanding of the total financial impact of printing and copying.
The two biggest reasons for this lack of clarity are:
Printing and copying expenses are often split between office equipment costs and office supply expenses.
Printers and copiers are often managed separately yet used interchangeably.
Considering the average employee prints 34 pages per day at a cost of around $725 per year per employee, printing and copying expenses are typically the third greatest business expense behind payroll and rent.